Commercial Auto Insurance
If your business uses vehicles to travel, transport equipment or deliver products, you will need a reliable commercial auto insurance policy. Vehicles used by your business—and employees driving them—need to be protected in case of an accident, but personal auto insurance generally won't protect a commercial vehicle.
At Bishop Associates, we work with business owners across industries to help you find and tailor the best commercial auto insurance policy for your coverage needs. Every business is unique and you deserve a unique policy to protect it.
Is Commercial Auto Insurance Required?
Commercial auto insurance itself isn't typically required by law, but all vehicles must be insured according to state law depending on where you operate. In New York, for example, all vehicles either personal or commercial must be covered under at least:
$25,000 bodily injury liability per person
$50,000 bodily injury liability per accident
$10,000 property damage liability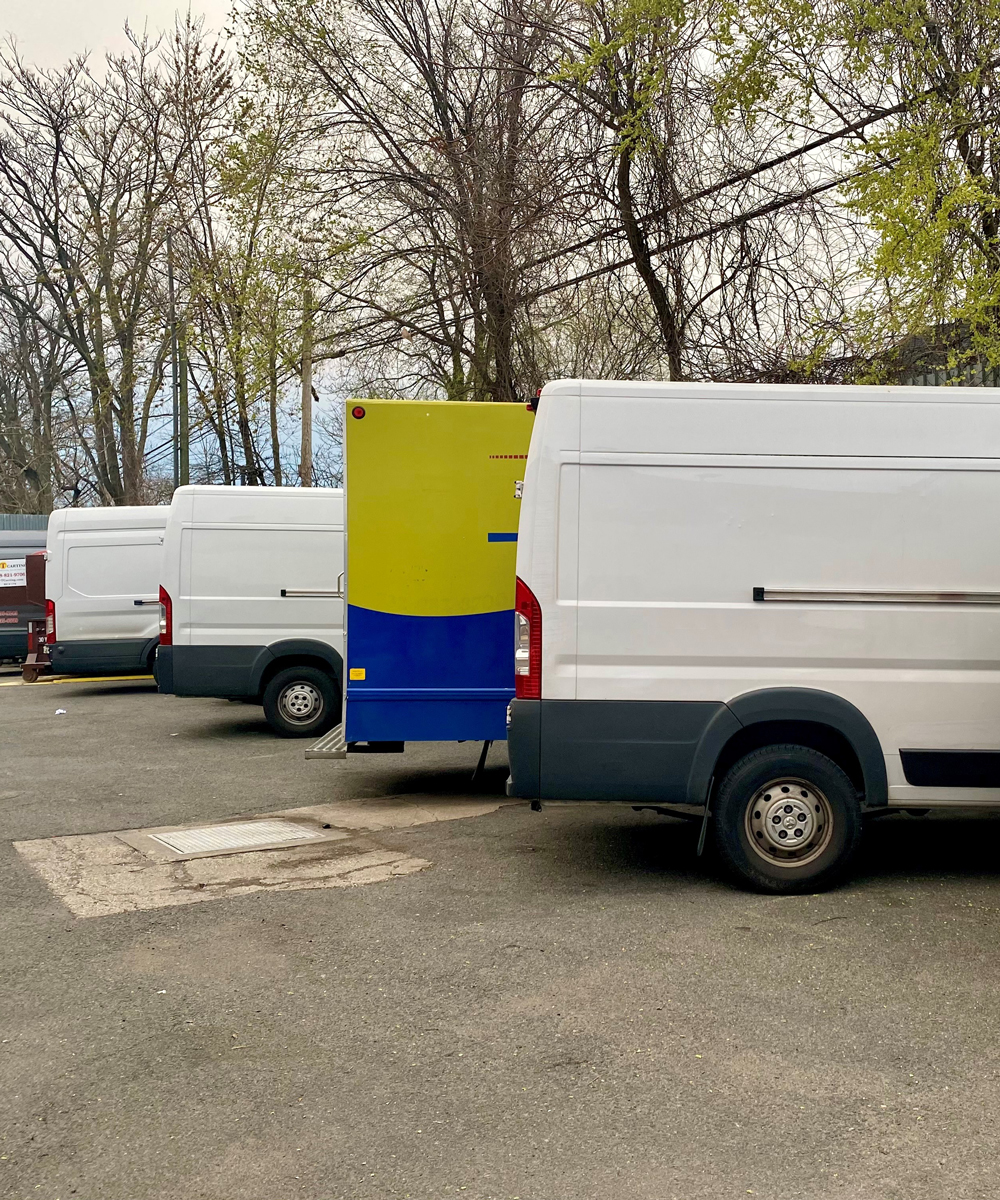 What Does Commercial Auto Insurance Cover?
A full coverage commercial auto insurance policy may include:
Comprehensive Coverage: Comprehensive coverage provides compensation for damages to the insured vehicle caused by fire, wind, hail, lightning, falling objects, theft, vandalism and more.
Collision Coverage: Collision coverage provides compensation for damages to the insured vehicle caused by a collision with another vehicle or object.
Liability: Liability insurance covers bodily injury and property damage a driver may cause someone else while operating the insured vehicle. All policies come with state-required minimum liability coverage, though higher limits are available.
Medical Payments Coverage: Medical payments coverage provides compensation for injuries the driver and their passengers may suffer after an accident, no matter who is at fault.
Uninsured/Underinsured Motorist: This insurance covers damages that occur after an accident involving a driver who is not carrying enough insurance at the time of the accident.
Roadside Assistance: Roadside assistance helps with trip interruptions such as popped tires, running out of gas, towing, etc.
There are other coverages available, as well, such as Hired and Non-Owned Liability, which is insurance for vehicles used, rented or borrowed by the business.
Protect Your Commercial Vehicles with Bishop Associates
Not every commercial auto insurance policy is the same and you will need coverage tailored to fit the unique risks of your business and industry. Speak with a dedicated Bishop Associates agent at (518) 630-6179 today or fill out an online quote form to get started.
Common Commercial Auto Insurance Questions
What is Commercial Auto Insurance?
Commercial auto insurance is a form of auto insurance geared to cover vehicles owned or used by a business for work purposes. This insurance can cover your business' vehicles in case of an accident where personal auto insurance may not apply.
How Does Commercial Auto Insurance Work?
Commercial auto insurance works much the same as a personal auto insurance policy aside from the fact that the policyholder isn't always the driver. The policyholder, in this case the business owner, will pay monthly premiums in return for coverage.
How Much Does Commercial Auto Insurance Cost?
The cost of commercial auto insurance varies depending on your business' location, value of the vehicles, size of the business, coverage limits, deductibles and other factors. Fill out a quote form to find out how much you can save on commercial auto insurance.
Why is Commercial Auto Insurance Important?
A basic personal auto insurance policy may not cover your business' vehicles, leaving you open to accidents and lawsuit expenses. Having the right commercial auto insurance is crucial for protecting your business' assets.